Conference
Home
Founder's Welcome
Registration
Sponsors/Exhibitors
Partnership Opportunities
Exhibitor Opportunities
Award Nominations
Most Powerful Women
Multicultural Leadership
Attendees
Agenda
Keynote Speakers
Speakers
Sessions
General
Venue
Contact Us
Tell a Friend
Tell a friend or colleague about the 2015 Conference! Enter their email below and we'll let them know!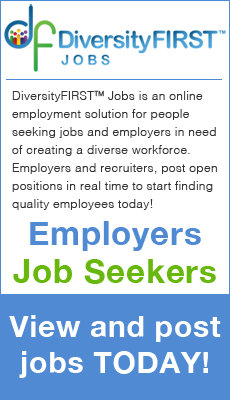 Conference
Sponsors/Exhibitors
Award Nominations
Attendees
General
Speakers
Wendy Urushima-Conn
President and CEO
Asian Business Association
Wendy Urushima-Conn has more than twenty years of experience in community outreach, marketing and public relations and is the President and CEO of the Asian Business Association, San Diego's premiere Asian Chamber of Commerce. Founded in 1990, ABA provides a strong voice on business, cultural and political issues of interest to San Diego's Asian and Pacific Islander community. The organization consists of nearly 500 member businesses representing over 60,000 employees, and facilitates the growth and development of member businesses through ongoing entrepreneurial education, communication and business networking programs.
Formerly the Associate Executive Director of Development for Center for Community Solutions, Wendy was the chief fundraising and marketing officer for the non-profit agency which focused on sexual assault and domestic violence prevention and intervention. Prior to joining CCS, Wendy worked for more than a decade as the Community and Media Marketing Manager at KGTV/10News, the ABC affiliate television station in San Diego. Wendy was responsible for the station's community affairs programs, non-traditional revenue generation and all press and promotions. She was also the Executive Producer for 10Leaders for San Diego, honoring everyday heroes. She has also co-founded a media coaching and training company, helping Fortune 500 executives, elected officials and community leaders improve their on-air and presentation skills. She has also worked as a weather and traffic reporter for Airwatch Traffic, and as an account executive in the advertising and publishing field.
Wendy's core belief however is to improve our community, and has served on numerous boards for local non-profits since moving to San Diego in 1986. She has been a respite care provider for foster youth, and has been honored with numerous awards including: Women of the Year from Assembly member Brian Maienschein; California's 20 Most Powerful and Influential Women Award, National Diversity Council; Volunteer of the Year, North County Philanthropy Council, the MVP Award/McGraw-Hill Companies, Member of the Year, Asian Business Association, Eleven Extraordinary Women Award, National Women's Political Caucus, Forty under 40 Award, San Diego Metropolitan Magazine, YWCA, Tribute to Women in Industry Award, Entrepreneur of the Year, Asia Media, San Diego Magazine, Women Who Move the City, San Diego Business Journal, Women Who Mean Business and San Diego Business Journal, Most Admired CEO. Currently she serves as a board member and volunteer for numerous San Diego agencies including: The Mayor's APIA Advisory Board, Board Member, Asian Business Association Foundation, Past President of the Asian Business Association Board of Trustees, Board Member, Asian Business Association Advisory Board, Past President of Girls Incorporated of San Diego, Scholarship Committee, The San Diego Foundation, Special Events Director, San Diego Diversity Council, Graduate, LEAD San Diego, Volunteer and Mentor, The Jenna Druck Foundation and Marketing Committee for The San Diego Public Library Foundation. A graduate of UC San Diego, Wendy has also worked as a consultant for non-profit boards through Trustee Leadership Development.
Wendy is married with two daughters and resides in North San Diego County. When not working or volunteering, Wendy enjoys healthy cooking and running half and full marathon's.