Conference
Home
Founder's Welcome
Registration
Sponsors/Exhibitors
Partnership Opportunities
Exhibitor Opportunities
Award Nominations
Most Powerful Women
Multicultural Leadership
Attendees
Agenda
Keynote Speakers
Speakers
Sessions
General
Venue
Contact Us
Tell a Friend
Tell a friend or colleague about the 2015 Conference! Enter their email below and we'll let them know!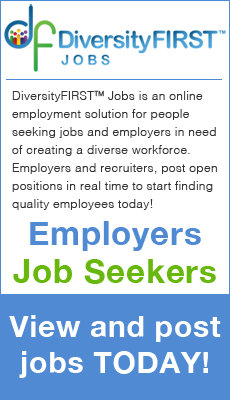 Conference
Sponsors/Exhibitors
Award Nominations
Attendees
General
Speakers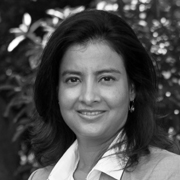 Shutopa Das
Corporate Director of Learning & OD
Welk Resorts
Shutopa Das offers more than a decade of accomplishment laden Global experience in HR, Talent management, Learning and Performance, Organizational and Leadership development with strong presentation skills and extensive background in corporate business operations. In her current capacity at Welk Resorts, she leads strategic development of learning modules at all levels of the organization to instill learning and development on a daily, consistent and proactive basis and to make it more approachable and business-oriented, producing results in revenue generation. Shutopa focuses on high-value initiatives such as leadership development, competency management, and the integration of performance management processes with learning, coaching and the implementation of career development programs. She works with internal departments providing consultancy on business and operation strategies.
Shutopa holds a Master of Science degree in Executive Leadership (MSEL) from USD. She has been recognized as an outstanding scholar and has been felicitated with "Best in Business" honor by Beta Gamma Sigma - The International Honor Society. She has acquired Professional Certification within HR and the Business realm. Shutopa has completed her Professional Certificate in Human Resource Management through UCSD Extension, as well as the HR Leadership Certification. Shutopa is a Certified Coach in DISC, SLII, Interview Architect, Franklin Covey - 4dx Discipline of Execution and Lominger 360 assessments. Shutopa is also on the Human Capital Executive Research Board. Shutopa and her organization has been recognized for design, development and implementation of learning and performance curriculum by San Diego SHRM Workplace Excellence Marble Awards, large company category, in November 2009, San Diego SHRM Workplace Excellence Crystal Awards, large company category, in November 2012 and was the finalist in San Diego ASTD Peak Awards (2009) Her organization has been recipient of many of the ARDA awards in Vacation Ownership categories.
Shutopa has delivered Presentations, Key notes, Workshops and conducted Seminars at Lockheed Martin, ARDA (American Resort Development Association) National Diversity Council, C.A.R.E (Cooperative Association of Resort Exchangers) Employer's Choice Forum, San Mateo Adult and Community Education Center, Peninsula Works San Mateo County, Palo Alto Adult School and Japanese American Church. Shutopa teaches (Need basis) MBA class at CSUSM (California State University San Marcos) She has also served on the board of Directors for AACP (Asian American curriculum project.) AACP is a non-profit organization whose mission is to educate the public about cultural diversity and experiences. Shutopa is currently on the advisory board of CA Diversity Council and has also been a panelist at the ASTD YTTL conference.