Conference
Home
Founder's Welcome
Registration
Sponsors/Exhibitors
Partnership Opportunities
Exhibitor Opportunities
Award Nominations
Most Powerful Women
Multicultural Leadership
Attendees
Agenda
Keynote Speakers
Speakers
Sessions
General
Venue
Contact Us
Tell a Friend
Tell a friend or colleague about the 2015 Conference! Enter their email below and we'll let them know!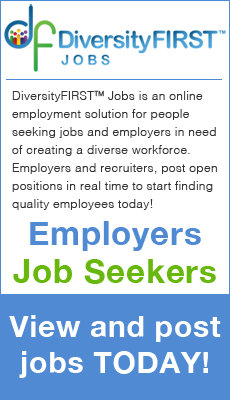 Conference
Sponsors/Exhibitors
Award Nominations
Attendees
General
Speakers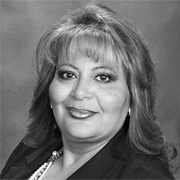 Sahar Andrade
Diversity & Culture Competence, Speaker/Consultant,
International Marketing expert, & Social Media Strategist
Sahar Andrade, MB.BCh is a Diversity & Culture Competence Speaker/ Consultant, as well as an International Marketing expert, certified both as an E-marketer and Social Media Strategist.
Sahar speaks 5 languages, a corporate and entrepreneurial Executive Marketing leader specializing in International marketing campaigns, strategic communications & leadership in cross cultural environments. She grew up as a diplomatic brat, lived, been educated, and worked in three continents, seven countries and finally moved to the United States on her own when she was 20 years old. She offers real world business experience with a straight-talk, hands-on approach to solving problems covering diversity & Inclusion, cultural competence, and its effect on global marketing and sales. She developed her signature program D.I.A.L.O.G.TM (Diversity & Inclusion in Active Leadership for Organizational Development)
For more than 15 years she has offered her expertise and insights to fortune 500 companies, non-profit organizations, Educational and healthcare institutions professionals seeking to develop a true competitive advantage for their organization through strategic global leadership development, cross-cultural competence, cross-cultural marketing and diversity practices.
She is a Board member at NAAAHR (National Association of African Americans in HR) the Los Angeles Chapter, a board member of CADC (California Diversity Council), board member of Leadership Circle of Change, and a committee member of BNLP Leadership program for the City of Burbank. She holds a Double Bachelor of Internal Medicine, and Surgery, major in Psychiatry from the Cairo University; and successfully completed a Mastery of Human Resources Studies Certificate Program.
Sahar has appeared multiple times as an SME on nationally syndicated radio like 1100AM KFNX news radio, as well as blog talk radio programs. She gave speeches locally at USC, Cal State Long Beach, Cal State San Dominguez, Cal State San Bernardino, Woodbury University, LA Convention Center and internationally.
She was a keynote speaker at many conferences as "LA County Women Leadership Conference, City of West Hollywood Women Leadership Conference, PIHRA Diversity & Leadership Conference, CADC Diversity Conference, Circle of Change Conference, and Foothill Workforce Investment Board Conference. She published a white paper for "The Beryl Institute about: The Role of Cultural Competence in Patients' Experience". She is quoted in articles appearing in: Diversity Executive magazine, Diversity & Bar magazine; Medical Office Today; Parental Magazines etc...She also authors a column on Technorati "Diversity Café" beside her own blog.
She is currently writing a book about Motivation and inspiration for diverse communities to be published n the summer of 2014.
A partial list of her clients include: City of Burbank, Los Angeles County CEO Office, Edison SCE, Burbank Water and Power, YWCA, Boys and Girls Club Pasadena, City of West Hollywood, Berlitz International, San Gabriel Valley Chamber of Commerce, Burbank Leadership Alumni Association, Professional fundraisers association in Ca, N.I.C.E. Corporation, and jobing.com. Past clients in the Middle East: P&G, GE, E&Y, and Coca-Cola. Sahar Andrade is the founder of "Sahar Consulting, LLC"