Conference
Home
Founder's Welcome
Registration
Sponsors/Exhibitors
Partnership Opportunities
Exhibitor Opportunities
Award Nominations
Most Powerful Women
Multicultural Leadership
Attendees
Agenda
Keynote Speakers
Speakers
Sessions
General
Venue
Contact Us
Tell a Friend
Tell a friend or colleague about the 2015 Conference! Enter their email below and we'll let them know!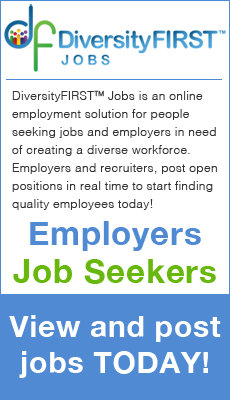 Conference
Sponsors/Exhibitors
Award Nominations
Attendees
General
Speakers
Jeanne Schad
Senior Vice President, Western Region
Talent Development Solutions Director
Jeanne Schad is an executive coach with a passion for helping people contribute their best to their work and to themselves. As SVP/Talent Development Solutions Director for Lee Hecht Harrison, she applies this passion to help companies develop their people through coaching, leadership development and improving workplace cultures. In this role, she works with public and private organizations to craft talent development solutions ranging from coaching, change management, career development and high potential talent development.
Jeanne joined Lee Hecht Harrison in 2010 after running her own executive coaching firm and a first career in marketing. She became an ICF Certified Professional Coach in 2006, applying her business and management skills to coaching to help organizations affect real business results and help people be happier in their jobs. Jeanne was inspired to shift her career to coaching and changing cultures of organizations after a layoff from a company in 2003, a story she tells in the 2009 documentary "Lemonade".
Jeanne is active in the Los Angeles HR and coaching community, serving as the Membership Chair for the HR Strategy Forum, the California affiliate of HRPS, past Director of Strategy for the National Human Resources Association of LA, past VP/Marketing for the LA Chapter of the Professional Coaches and Mentors Association, coach advisor for the mentorship program for Step Up Women's Network, founding member of coaching program for residents of the Santa Monica Homeless Shelter and an active member of the International Coach Federation and OD in LA organization. In 2014, Jeanne was honored as one of California's Most Influential and Powerful Women by the California Diversity Council.
Jeanne holds a B.S. in TV/Radio/Film Management from the S.I. Newhouse School of Public Communication at Syracuse University. She received her coaching training at the Academy for Coach Training in Seattle, WA where she earned the International Coach Federation-credentialed Certified Professional Coach designation.
She and her husband, John Nestor, reside in Huntington Beach, CA, where they enjoy surfing, paddleboarding and bicycling in their beach community.