Conference
Home
Founder's Welcome
Registration
Sponsors/Exhibitors
Partnership Opportunities
Exhibitor Opportunities
Award Nominations
Most Powerful Women
Multicultural Leadership
Attendees
Agenda
Keynote Speakers
Speakers
Sessions
General
Venue
Contact Us
Tell a Friend
Tell a friend or colleague about the 2015 Conference! Enter their email below and we'll let them know!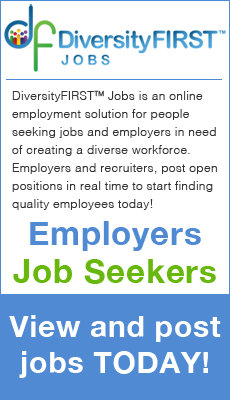 Conference
Sponsors/Exhibitors
Award Nominations
Attendees
General
Speakers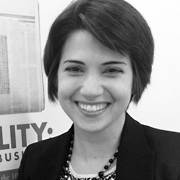 Deena Fidas
Director, Workplace Equality Program
Human Rights Campaign
Deena Fidas is the director of the Workplace Equality Program and leads the Corporate Equality Index survey and annual report to over 1,200 major employers, corporate public policy outreach and research on emerging workplace inclusion topics. Fidas has consulted directly with hundreds of Fortune 500 and other major businesses on the implementation of equitable policies and benefits for diverse employee populations. She works closely with company representatives to help them identify areas of potential improvement and works with their key stakeholders to effect change within their organizations, from domestic partner benefits to innovative trainings. Most recently Fidas expanded the work of the Corporate Equality programs to include global LGBT workforce best practices. In this capacity, she has conducted trainings in the US and abroad on workforce diversity and best practices for inclusion before corporate and public sector audiences.
She also leads the Human Rights Campaign Foundation's published research on the experiences of LGBT workers nationwide, including the seminal 2009 Degrees of Equality study that found over half of LGBT workers remain closeted on the job. The follow-up 2013 study, The Cost of the Closet and the Rewards of Inclusion showed that most LGBT employees (53 percent) nationwide are closeted on the job and that the reduction in employee engagement can be measured (averaging 30 percent) and improved through investments in training and leadership development.
Fidas has been featured in The Washington Post, Mexico's Reforma, The Huffington Post and Pacifica Radio. She is a regularly quoted expert for the Associated Press, The Wall Street Journal, Forbes, Fortune and other news outlets. Prior to joining the Human Rights Campaign in 2007, she worked in fundraising for the American Civil Liberties Union and Hillary Clinton for President, among other clients. Fidas holds a master's degree in sociology from American University in Washington, D.C., where she also worked as a researcher for the university's Women & Politics Institute.